Financial assistance grants for low-income families.
Vets Helping Pets Fund provides financial support to supplement a veterinarian's charitable care for animals from low-income households or for families that have an undue financial burden due to extenuating circumstances. Our goal is to keep the human-animal bond intact by resolving medical issues that will restore the animal's health and quality of life. This program provides a one-time grant for qualifying cases that are being cared for through clinics with WSVMA members.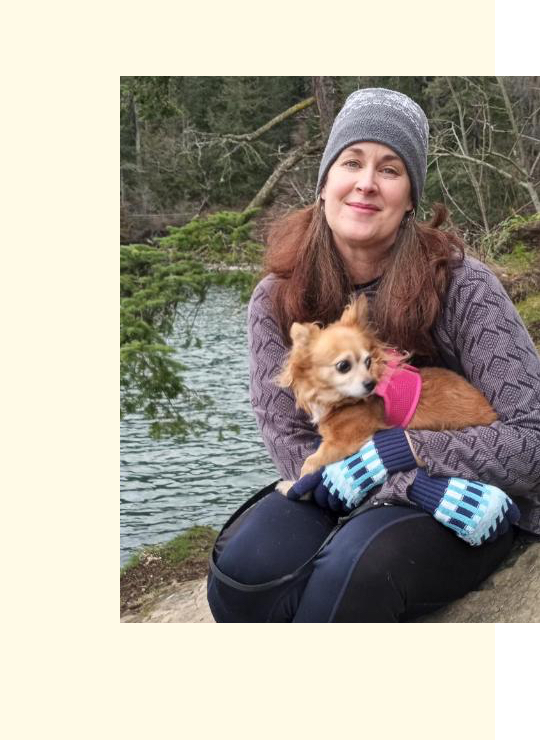 Roxy / Grant Recipient 2022
Roxy, a 6-year-old Chihuahua, came into the life of her new owner, Dana, after Dana was severely injured and subsequently had to face several major surgeries to survive. While recovering, she reached out to a rescue where she found Roxy. Roxy was just the companion Dana needed to help her heal and truly have something to love and care for. Dana knew she had to budget for routine veterinary care, but it came as a shock to her to find out how severe Roxy's dental condition was when she took her in to…
The Vets Helping Pets Grant is intended to support a one-time surgical or medical intervention for an animal with a good to excellent prognosis. Applications must be submitted by veterinary clinics with at least one WSVMA member veterinarian. If you are a pet owner looking for resources, you can find other potential funding opportunities here.
There some things you will need to know before you apply. Please download and review the Grant Guidelines
First, please download and complete the Terms & Consent and W9 Form. Once both are complete, you will be ready to Apply Online for a grant.
Notification of grant awards are made directly to the clinic and/or appointed designee within 5 business days. Life-threatening situations will be notified with 24 to 48-hours.