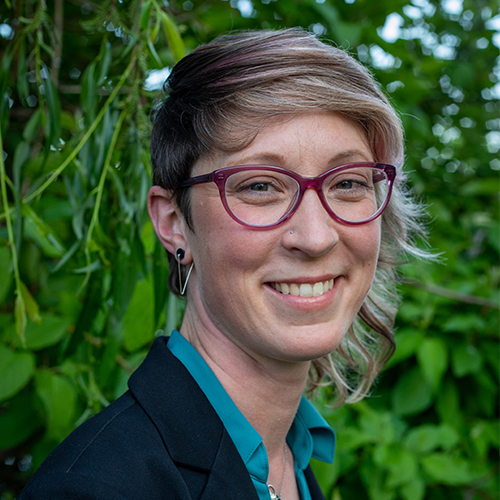 Katie Kuehl (she/her/hers) is a veterinarian and assistant professor for Washington State University's College of Veterinary Medicine. She is the director of the WSU Shelter Medicine program based at Seattle Humane where she guides 4th year veterinary students through hands-on training in shelter medicine, surgery and community outreach.  She also leads the One Health Clinic veterinary team, a partnership with the University of Washington that provides integrated medical care to people and their pets and facilitates interprofessional collaboration. She currently serves as President of the Board of Trustees of the Washington State Animal Health Foundation and worked with the board to launch the Vets Helping Pets Fund to support families and animals in Washington State. Outside of veterinary medicine she enjoys exploring the Pacific Northwest on foot, bike, ski and sailboat.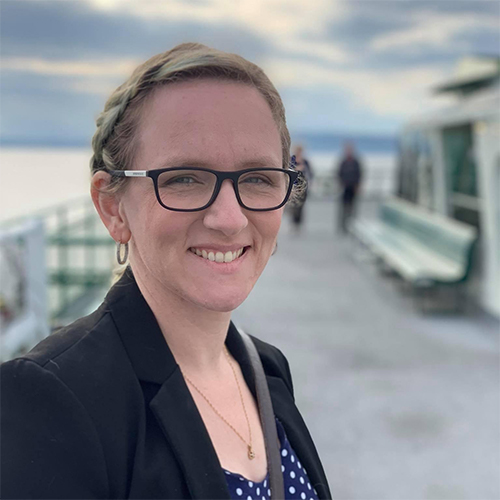 Dr. Kristen Kjellberg is originally from Houston, Texas. Her first job in the field was as a veterinary assistant for Emancipet, a spay-neuter clinic in Austin, helping pets and their families in underserved communities. She became passionate about access to care and progressive animal sheltering policies, inspiring her to attend veterinary school at Texas A&M University.After graduation, Dr. K worked in shelter and emergency medicine, as well as general practice, in Austin. She served on the Animal Advisory Commission for the City of Austin, and maintains an interest in local, state and federal policies, especially those affecting veterinary medicine and the human-animal bond.In 2017, she moved to the Seattle area, and finally found her calling as a feline only veterinarian here in the PNW. 4 years later, she founded Galaxy Cats Vet Center in Newcastle.When not working, Dr. Kjellberg enjoys live music, listening to NPR, home improvement, gardening, and exploring Seattle with her husband and their rescue pet family of 5.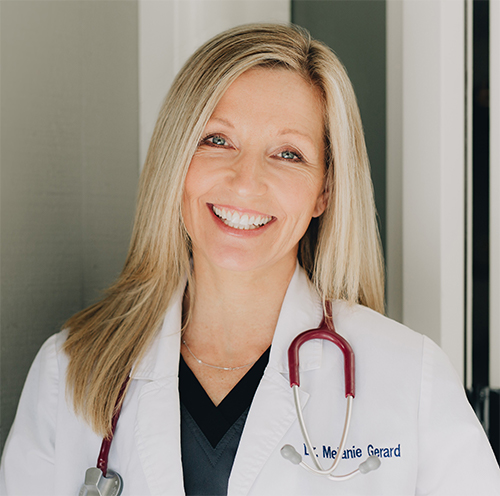 Dr. Melanie Gerard has a long history of working to promote animal welfare through providing high quality veterinary care in a variety of settings. Dr. Gerard graduated from veterinary college with honors in 2001. She worked in private practice and as an instructor at her alma mater, Ohio State University, in the Shelter Medicine Program. This experience led her to become the senior veterinarian in a large humane society in Minneapolis, MN. During her years working with shelter animals, she realized that too many pets were surrendered due to the owner's inability to afford care. In 2012, Dr. Gerard started Mission Animal Hospital in Minneapolis. Mission Animal Hospital continues to provide thousands of animals with medical care today and is currently the only charitable non-profit veterinary hospital in Minnesota. Dr. Gerard moved to the Pacific Northwest in 2015 and blended families with her husband, Dr. Don Gerard. Together, they plan to further the vision of providing high quality care at affordable prices and to find innovative ways to provide veterinary services. Dr. Gerard spends the majority of her time off with her three children, two step-children and two crazy herding dogs. She enjoys running, hiking, a little tennis, cooking and dreams of flipping a house one day. Don and Melanie both have enjoyed spending time in Mexico helping the spay/neuter effort to decrease the numbers of animals living in the streets of a small fishing village. Both hope to continue this type of work in the future.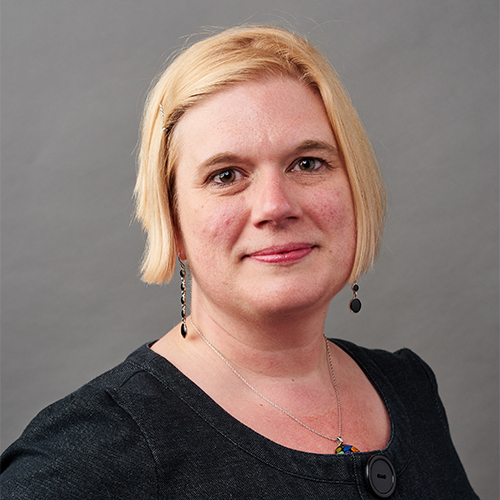 Christie Cotterill (she, her, hers) is a Director of Development and Alumni Relations at Washington State University's College of Veterinary Medicine. Go Cougs! In this role, she builds relationships with donors and alumni in western Washington and helps people find their philanthropic passion. She also helps run Rabies Free Africa and the One Health Clinic in Seattle. Prior to starting at WSU, Christie worked at the Seattle Aquarium, Northwest Center and Kids With A Cause. She has a passion for diversity, equity and access work.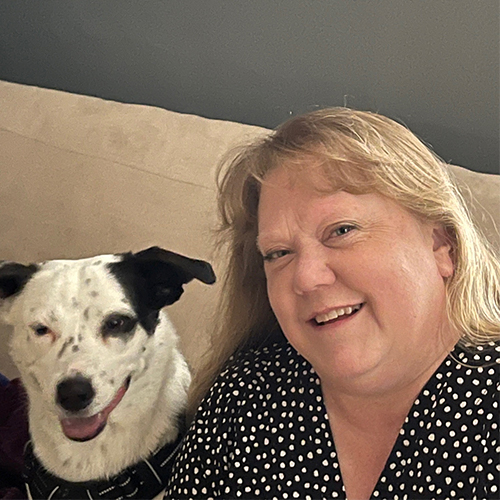 Making a difference. That simple tenet drives Virginia with each step she takes in her career. Virginia is a marketing and public relations professional with more than 25 years of experience successfully building and implementing creative campaigns and special events. During her time at BluePearl Veterinary Partners, Virginia helped build the company's regional profile and oversaw a brand transition which led to significant growth each quarter over four consecutive years. She has also successfully managed large-scale events and public involvement campaigns for such organizations as Pyramid Communications, Seattle Theatre Group, the Sundance Film Festival, Frankie's Friends and Pearl Jam including such notable projects as the Pine Ridge Building Summit, the Vote for Change concert tour, the Groundwork concert series, Shared Strategy for Puget Sound and the fundraising gala "Mutt Ado About Nothing." Now as the marketing director for Veterinary Roots and their sister nonprofit, the Rainier Animal Fund, Virginia is working to build the profile of each organization while working to positively impact the lives of pets and their owners. Virginia's time outside of work is devoted to caring for her senior pets while enjoying all the Northwest has to offer including festivals, Sounders FC games, outdoor concerts, mountain trails and so much more.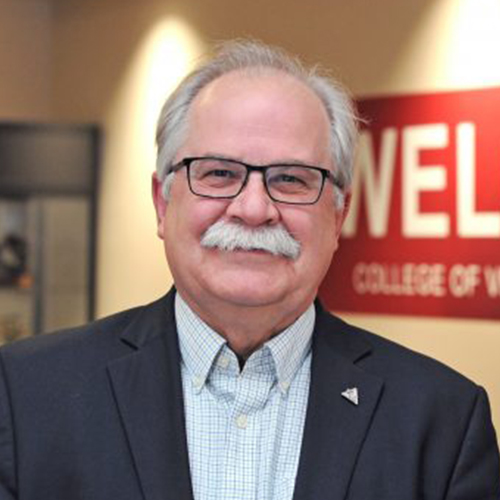 Originally from southwestern Idaho, Bryan Slinker received his DVM (1980) and PhD (1982) degrees from Washington State University and then pursued post-doctoral studies at the U.C. San Francisco Medical School.  After beginning his faculty career in 1986 at the University of Vermont Medical School, he returned to WSU in 1992 to join the faculty of the College of Veterinary Medicine.  After a career of teaching, biomedical research, and academic administration (9 years as department chair, 10 years as dean, and 1 year as Interim Provost) he retired in 2019.  He and his wife Kathy still reside in Pullman, where he is immensely enjoying retirement.