We are committed to improving the lives of animals in our state
Resources for the veterinary community to help animals in Washington State.
The Washington State Animal Health Foundation is the charitable arm of the Washington State Veterinary Medical Association. Your donations help fund veterinary care for low income families and provide grants for projects related to disaster relief.
Here's how you can get involved

Vets Helping Pets Fund
Vets Helping Pets Veterinary Grants provide funds to supplement a veterinarian's charitable care for animals of low-income families or families that are facing an undue financial burden.

Tax Deductible Donation
Since 1972, the WSAHF has proudly supported animal health and welfare in Washington State. Your contribution provide the veterinary community with resources to help animals.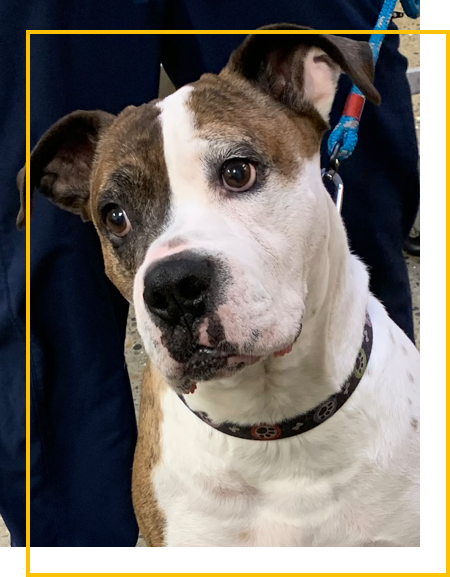 "Hank, an American Bulldog/Boxer mix is the pride and joy of his owner Michael. Because of the Vets Helping Pets grant, we were able to perform the much needed surgery to remove a massive splenic tumor."
Hank / Grant Recipient 2022

Dr. Nathanson reached out on Beacon's behalf for a grant and was approved. These funds came in just in time to get Beacon the care she needed.
Beacon / French Lop Mix

Luckily with the help of Vets Helping Pets, Koufax received the care she so desperately needed and is now on the road to recovery at home with her family.
Koufax / Golden Retriever.

Wanting to help keep this emotional-support pair together, we reached out to the WSAHF's Vets Helping Pets program to apply for a grant.
Roxy / Chihuahua
Your generous donation can make a difference starting today.